Montane Spektr Smock Review
So… do all things come is small packages?
The short answer is yes, yes they do…
The Montane Spektr smock isn't something you dust off just for Halloween, this super lightweight smock from Montane is in a class of its own with many features that set it apart from the competition.
The shell is constructed from eVent® Super Lightweight 3 Layer fabric which will keep you dry and comfortable in demanding weather conditions and possess market-leading levels of breathability.  Wind protection is excellent also but perhaps the most staggering feature is how incredibly light and packable the Spektr Smock is; approximately 220g in Medium.  For a shell to provide the levels of protection and breathability in such diminutive form is quite remarkable.
The Spektr Smock is instantly recognisable due to it's unique roll closure system (Montane's zip-free "Tornado" system) which adds to it's light weight, improves protection but will perhaps divide opinion.
Part of the Fast and Light range, the Spektr Smock is designed for ultra assaults where weight is a major factor but quality and performance cannot be compromised.  You can happily wear this top all day, even if it's not raining without overheating or suffering discomfort.
Packing down into a stuff sack that will fit into the smallest of spaces, there's no excuse to get caught out.
Event 3 layer fabric
'Tornado' roll closure system reducing weight
Laminated unadjusted no peak hood system
Internal pre-elasticated waist draw chord
Lycra bound cuffs and hem
Articlulated arms
Fully microtaped seams
Activities: Ultra Distance Mountain Races / Mountain Marathons and Fast Ascents
Fit: Slim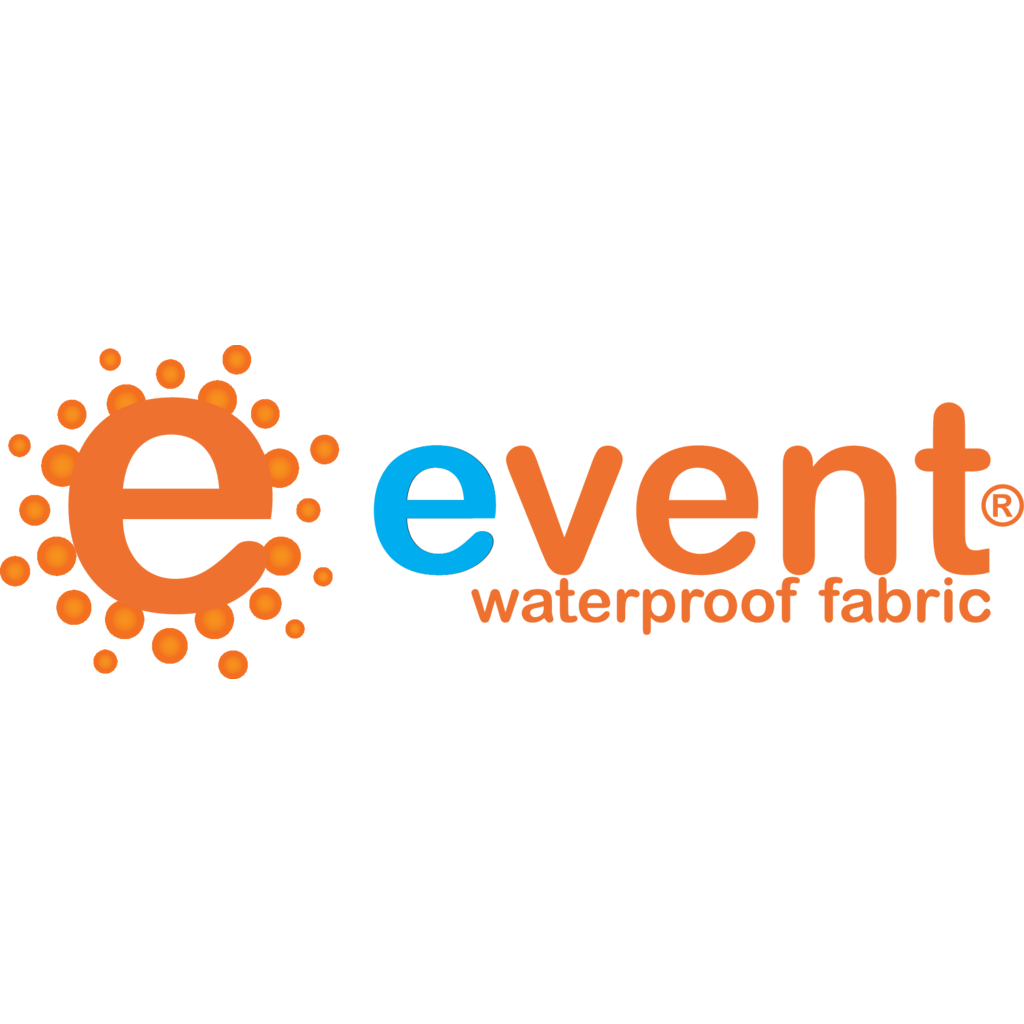 89g/m² 15 denier Nylon 6.6 mini rip-stop
Waterproof to a minimum of 30,000mm hydrostatic head with a minimum MVTR of 16,000g/m²/24hrs
Laminated to oleophobic, air permeable hydrophobic ePTFE and Nylon Tricot
eVent® fabric is an advanced waterproof and breathable barrier that uses Dry 31g/m² Ultra-lightweight coated Nylon rip-stop
eVent® fabric is an advanced waterproof and breathable barrier that uses Dry System Technology™ to dramatically reduce interior clamminess while providing unparalleled levels of breathability and user comfort.
Summary of benefits…
Super lightweight garment with no compromise on performance
Highly breathable and waterproof eVent® Super Lightweight 3 Layer
Micro-taped seams throughout to increase breathable surface area
Reasonably durable and abrasion resistant
Packs down incredibly small in its own stuff sac
Multi functional jacket for various outdoor pursuits
Full Review
I was first drawn to the Spektr Smock by the quirky closure system which was, and still is, unlike anything else on the market today.  Even outdoor kit isn't free from the shackles of esthetics, however in this case I'm extremely pleased I succumbed to vanity, otherwise this fantastic jacket from Montane may have slipped through my fingers.  When you first try this jacket on there are two points that strike you immediately, the first one being how incredibly light it is.  You'd be forgiven for thinking it was made of gossamer, it really is that light.  Secondly you'll be surprised by how fitted it is, which is a indicator as to it's primary function.  I would normally come somewhere between Medium – Large, however I had to opt for XL to accommodate my frame and modest layering.  As the Spektr is aimed firmly at fast ascents and high intensity activities, it'll be the staple fare of endurance athletes or similar wraith like figures.  Perhaps there's more to the name "Spektr" than meets the eye!
As the Spektr is designed to be wore and forgotten about or pulled on in hast, you'll not be surprised to here there's little in the way of features.  In fact there's little in the way of anything beyond the innovative closure system.  This is however a major positive rather than a negative as the Spektr Smock is designed to the quickly pulled on (even on the move) within having to fiddle with zips, cuffs or draw cords.  The 3/4 front closure system seems a little daunting at first but once you've tried it a few times it's really straight forward.  Where I think it scores over conventional jackets is that if you've ever tried to put on a smock or even a jacket in haste the zips can sometimes be fiddly.  I've found the Tornado closure very straight forward thanks to Velcro and the hook and eye system.
Another excellent feature is the tailoring.  Elasticated hood, including elasticated volume adjustment, elasticated cuffs and hem as well as panel at the rear of the smock means it's fitted and comfortable without the need for any fine tuning.  Montane have really thought about application, form and function without compromising weight in a package that's stripped down but fully featured; so somewhat of an oxymoron.
For me where this excellent piece of kit excels is if you're traveling fast, lightly layered and want to stick it on, forget about the weather and concentrate on the task in hand.  As usual with Montane, there are a myriad of other applications but if you're after something that won't take up room in your pack in the warmer months, this is well worth a look.
As I mentioned earlier, opinion will be divided as to the merits of the unique closure system.  I think we have a Marmite test on our hands, you'll simply love it or hate it without any shades of grey.  Another area to be aware of is that Montane make a point of telling you this shell needs regular care:
If you don't wash this jacket frequently the area in which it excels, breathability, will be compromised.  For me this isn't a problem; if you're going to invest good money in quality kit it goes without saying you need to look after them.  You have been warned!
In Detail
The 'Tornado' roll closure system used by Montane is what set the smock apart from the competition and it an ingenious may of keeping the elements at bay.  Potentially a feature that divide opinion, however for me I feel it's actually a bonus.  It also means there's a little more room around the neck area of the top, not so much that it gapes but enough to prevent it feeling constrictive or prevent you from wearing a neck gaiter is the weather gets cold.
The "Hook and Eye" closure which includes a grab tag is easy to operate and stays put.  Again, it also increases comfort when compared to a zip closure which can cinch a jacket  a little too tight when in use, especially in garments such as this that are slim or performance fit
The no-peak hood is designed to be worn with a cap
and features cap storage within the hood when not needed.
The hood naturally adjusts to the shape of your heads and provide excellent protection from both wind and rain.
At the rear of the hood is an elasticated volume adjustment which is a great feature and negates the need to mess around with fit whilst you're on the move.
Another nice feature is internal pre-adjusted waist cinch and bound hem which grab your waist and seal up the smock.
The Low bulk elasticated cuffs which can pull up forearms to aid cooling are perfect for the summer months when your on a climb up into the mountain tops.  It is also ideal when washing your hands or reading your watch, no cuffs to undo or unclasp is perfect if you're wearing gloves or a little ham-fisted like me.
The lack of pockets really shouldn't put you off as this drives the weight right down and doesn't break-up the lines of the top.  For something like this I'd suggest it would be overkill anyway and means there's very little 'mechanical' on this jacket that could fail.  The lack of pockets certainly hasn't been an issue for me; any valuables, gadgets or jelly babies get stored elsewhere.  I'm not one for jamming pockets of shell with gear anyway, so for me at least I don't miss them.
In The Field
From a pure performance point of view The Montane Spektr Smock is fantastic.  It's lightweight, extremely well made and more robust that you'd give it credit for.  It also packs down neatly into it's own little stuff sack.

I mention this also to raise a specific point, namely that Montane score highly on functionality and ergonomics.  Not only do they provide you with a good quality stuff sack, it has a long elasticated draw cord which can be use to hang it up when not in use but they also provide a fixing tab to attach it securely to a waist pack, ruck sack or indeed a belt/belt loop.  Little features like this show the thought that's put into an element that other manufacturers would ignore.
This means in effect you're able to carry the Spektr Smock with the minimum of fuss or impact when you're out in the field.   From a quality point of view, even for something so light it's superbly well made and addition to detail knows no bounds.  From the taped seams:
I used the Spektr Smock as a standby waterproof as it takes up so little space in your pack but if you're clever and adjust your layering accordingly, you can wear this top all day long.  I'd caveat this by saving don't expect the material to stand-up to the abuse of a heavy pack but if you're travelling fast and light with minimal gear it's fantastic.  I tend to wear a base or mid-layer underneath and use it to keep out wind (and of course rain when required) so that I don't need to stop and change.
I've worn it during long excursions into the mountains with no problems whatsoever.  Even when scrambling or light climb it comes up trumps.  As long as you keep the axim of "Let the sweat out, wash me often" it'll perform superbly.
Pros
Great protection from the elements incorporating the "Tornado" roll closure
Superbly breathable and super lightweight material
Great wind and weather resistant
Multi-functional across various outdoor pursuits.
Compresses down to nothing
Supplied with a good quality stuff sack
Cons
The slim or performance fit will not suit everyone

Need to "size-up" when purchasing due to the fit
No pockets

Regular washing required to maintain the excellent levels of breathability

The "Hook and Eye" closure system whilst very effective will certainly divide opinion
Personally I love the Spektr Smock and although I appreciate it could well be shells what Marmite is to toast it's well worth a visit.
Sizes available in XS – XXL
Weight approximately 200g in Large
Colours available, Moroccan blue, Orange, Black, burnt orange.
RRP £219.99